Push Crate (Sokoban)
You can now create your own custom theme in the game ! Theme creation has been improved a lot with sliders for choosing RGB components.
Lots of bug fixes, the game is now in real 16/9 full screen, it now uses SDL2 instead of SDL1. The game now reconizes Game controllers even if they are not plugged in when you lauch the game.
Improvements like the fact that you can now disable controller rumble have been done.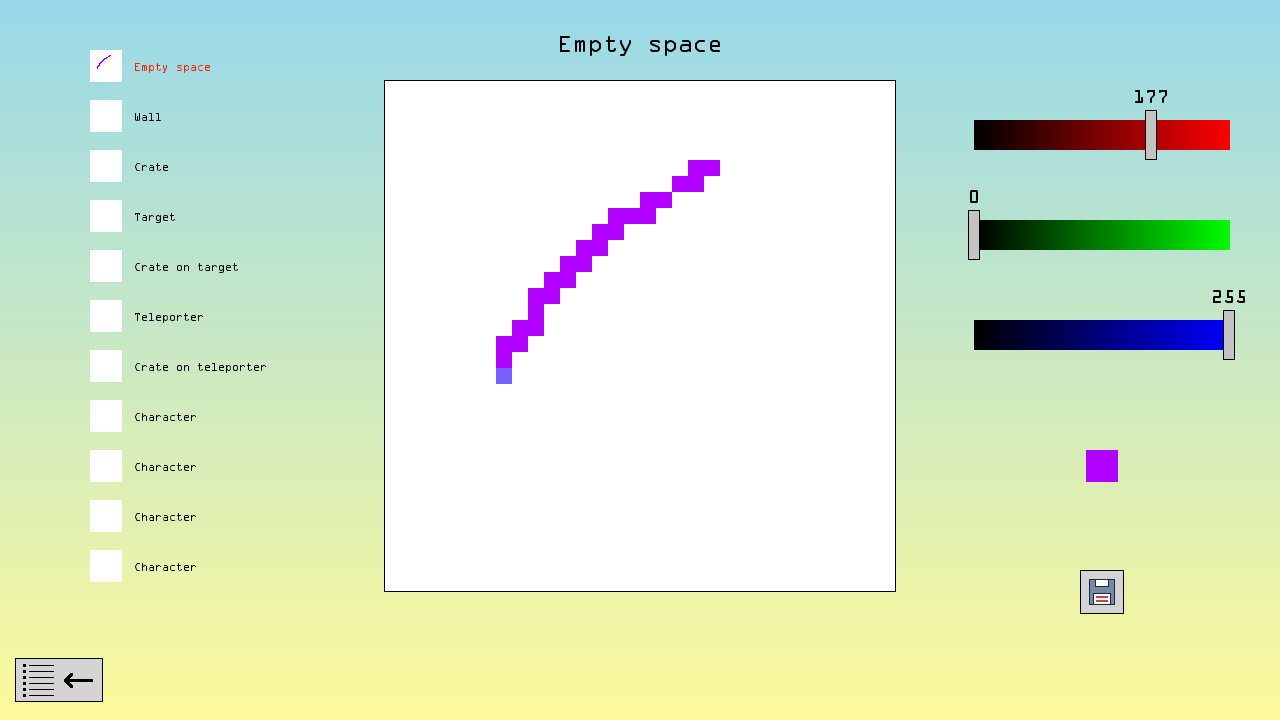 Files
Push Crate 2.4.0.zip
6 MB
Dec 31, 2018